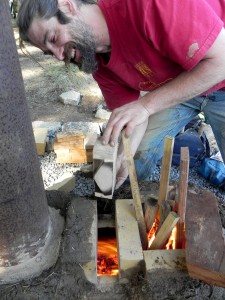 Kirk "Donkey" Mobert has contributed endless curiosity, creativity, and hard labor to the evolution of the Rocket Mass Heater and to this book. He runs a Natural Building school called Sundog, is founder and tireless moderator of the first online forum on Rocket Mass Heaters, and lives in a remote beautiful location on the Northern California coast with his family and several kinds of Rocket. He designed and built for his neighbors Nathan and Gillian a Rocket-fired sauna. Nathan and Gillian love it. They traded some of their redwood trees for milling services and he built a 9′ x 9′ timber-frame sauna with 6-inch-thick walls. Find Donkey at www.sundogbuilders.net.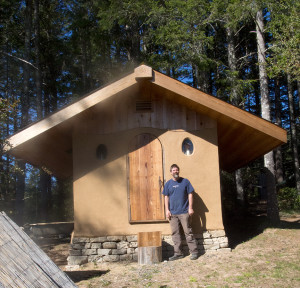 Kirk's contribution to the Rocket Mass Heater community is unending. An open-source nerd, illustrator, bad-boy, graphic artist, simple liver, lover of efficiency and experimentation, Kirk started the first forum on rocket mass heaters, and still calls it "my bulletin board," as if it were a corkboard hanging on a wall outside the General Store plastered with matchbook covers with tiny writing, index cards, wanted posters and paper napkin sketches, held there with push-pins. The forum is where it all happens: Experimenters gather there to share ideas, make improvements to their own stoves, understand what the hell the book is showing them, ask questions, and freely post their own ideas and plans.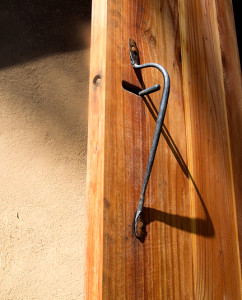 If you are in Northern California and looking for a natural building school, a place to crash (one of his houses is offered as an Air B 'n B retreat), or learn anything about fire, look up SunDog School of Natural Building. If you are too far away to attend, find him on the forum: He goes by the handle donkey.